Meet Our Founder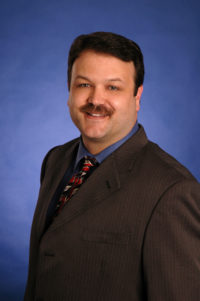 Our Founder and Principal Career Coach, Jeff Harnois is passionate about helping people find a high level of career satisfaction. Jeff has enjoyed many rewarding and successful career opportunities from Fortune 50 companies to living the start-up experience, multiple times. Working with companies like: Apple, Inc., Hewlett Packard, AT&T, Symantec, Kodak, Microsoft and Bank of America have given Jeff a unique perspective that separates him from the common traditional career coach. As an actual hiring manager, Jeff is able to see through the unnecessary gyrations and hoops many in the career coaching profession continue to pursue. Rather, Jeff's approach focuses on the high impact, highly effective tactics and strategies that help his client move through the career attainment process more smoothly, more quickly and more successfully.
With over 30 years of professional career experience in the heart of the Silicon Valley, Jeff has a strong desire to share these experiences with clients directly. With a healthy dose of a competitive spirit, Jeff's mission is to help his clients win at life through a successful career journey. As a hiring manager, Jeff has recruited, interviewed and hired over 10,000 people throughout his corporate career. With over 22,000 professional contacts on LinkedIn, Jeff brings a tremendous network of potential employers and contacts to his client's career coaching experience.
Jeff is a graduate of the University of San Francisco's School of Management, earning a Master of Science degree in Organizational Development. Additionally, Jeff is a certified practitioner of the Myers-Briggs Type Indicator (MBTI®), which gives his clients a strategic and competitive advantage in their career pursuit.
Jeff loves to volunteer in his community as well. He is the former VP of Football Operations, Head Coach for PeeWee football and PeeWee cheer-leading for the Police Athletic League in Campbell, Ca. He also volunteers for Habitat for Humanity, Second Harvest Food Bank and serves as the President of the Bay Area Alumni Association.
In his free time, Jeff enjoys trail and motocross riding on his Yamaha WR 450, weight training and golf. Jeff is at an expert level on Xbox One…
See Also: